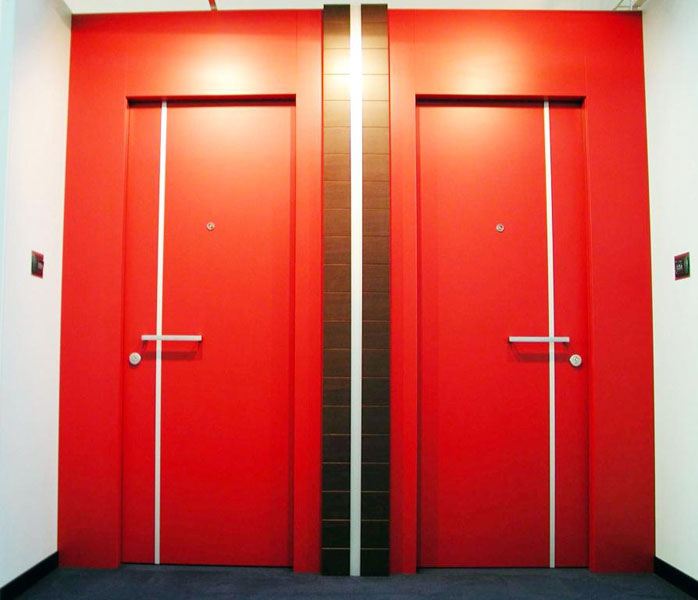 When it comes to offer protection to your working or residential space, you just cannot depend on those wooden doors to keep you safe from fire. If your building includes lots of plastic or wooden materials then it will not sustain extreme heat conditions in an emergency. So, you will be needed fire rated steel doors which can keep your building safe from sudden burst of fire. Such types of doors are made up of different types of fire-resistant materials such as glass, timber, gypsum, vermiculite boards and steel. Any fire rated steel doors exporter in India provides such door products so that the users can restrict the spread of fire and smoke to specific parts of the building.

Advantages of using fire rated doors:
There are two key benefits of using fire rated doors, which are –
It facilitates safety and faster evacuation of inhabitants
It works by minimizing property damages during a fire emergency
Now, the question must be hitting your mind is how can you recognize which fire rated steel door is best? Well, let me tell you that the rating of the door depends on how long they can resist the fire and survive heat generated. Normally a fire rated door with a good rating can withstand fire for a minimum of 20 minutes. Well, as the ratings go up, it is efficient to hold fire for a maximum of 90 minutes too. A fire rated steel doors exporter in India provides different quality products to be used in different commercial or residential buildings.
Do you know that fire rated doors can be made with wood too? Yes, it's true. Wooden fire rated doors are also available but they are treated with various kinds of materials which are able to withstand extreme heat.
Use of Fire rated doors:
Though the key reason behind using fire rated doors is offering protection to all the exits such as stair exits, exit corridors and horizontal exits, these doors also help in compartmentalising the buildings into different safe zones or into some particular evacuation spaces. So, during any fire emergency, the occupants of the building can remain safe for a specific duration by closing the fire rated doors in a surrounded area.
Such doors are a crucial part of the fire protection plan for any building. These definitely work in protecting lives, furniture and building integrity.
Installation of a fire rated door:
Just remember to buy fire rated steel doors from any reputed exporter in India only which acquire higher ratings. Then it is important to ensure a proper installation of the doors. These doors come with a number of specifications including size, material, parts and shape. So, there are a wide range of things which you need to keep in mind while installing them.
Make sure the installation is performed with professionals only to ensure the high-quality performance of the fire rated doors.
When you buy fire rated doors contact the approved suppliers only who are COC (certificate of conformity) certified.
This entry was posted on November, 29, 2019 at 12 : 18 pm and is filed under Fire Resistant Doors. You can follow any responses to this entry through the RSS 2.0 feed. You can leave a response from your own site.