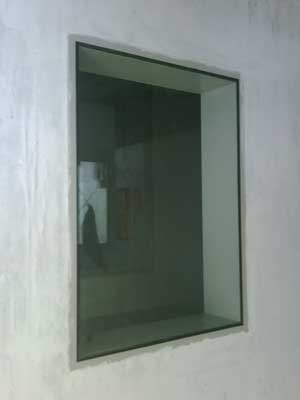 In the single window system, an IGU or insulated glass unit is used to combine a couple of glass panes. Most of the insulated glass units use a pair of glass panes. IGUs often use three panes for triple glazing. More than three panes can also have a common use for saving higher energy costs. In cases of three glass panes, they are separated by a still layer of gas or air and a spacer. The windows which are required to use the double glass panes, are made wider for allocate installation spaces for the panes.
Benefits of using double glazing:
1. Energy efficient
It is an ideal decision to use double glazed windows as it makes an energy-efficient choice which lowers noise effects too. Because the installation of double panes includes air gap inside the blank space which in turn works as an additional insulation layer. As it offers thermal resistance, the amount of heat escaped during winter days gets lowered, and this way a double glazed pane can keep comfortable temperature inside the house in winter season. So, you can save some extra bucks in the winter or summer times as may not feel to use room heaters or air conditioners in those days.
2. Less heated
In case of using double glazed glass panes in your room windows, if you watch outside through the glass panes you will not feel any heat nearby the inside panes. But in case of other wooden or glass windows, the outside heat transforms through the window panes and makes them hot.
3. Reduces Noise
Your sealed double glazed windows are efficient to reduce higher frequency outside noise levels, for example, human voice. The reduction in sound levels depends on the distance between the outer and inner wall of the glass panes.
4. Safe to use
When compared to the benefits of using single pane windows, double glazed windows offer safer options. Why so? It is very simple. A pair of glass sheets is more difficult to break than breaking a single pane. And, remember, doubled glazed windows are made up of laminated or toughened glass.
What to look for?
According to the increased market demand of double glazed windows, exporters and distributors include some added specifications to their deliverables, such as
• Amount of space between the pair of glass panes – normally the distance remains between 6-20 mm, whereas the minimum demand of space remains 12 mm, which is referred to as the basic demand for obtaining optimum thermal performance. Otherwise for reducing noise frequency due to aircraft and traffic, panes' distance is required >=150mm.
• What is in between the double glass panes – as the gap between the two glass panes remain totally sealed, it behaves like an insulator which in turn resists the transmission of cold air from intruding the home. The acoustic and thermal performance even gets better with inclusion of gas (like argon) into the space.
Generally the exporters of doubled glazed windows use multiple glass types like laminated and low-e, which offer increased noise control, energy efficiency, and acoustic performance.