All You Need To Know About The Industrial Prefabricated Shelters
Posted by Admin on April, 23, 2020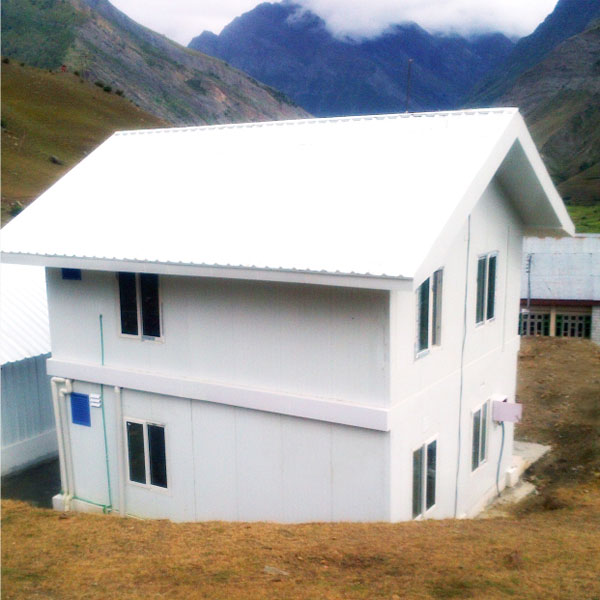 The industrial shelters are the temporary shelters made using quality basic material and technology. The shelter is modular in nature and is used in various areas like colleges, industries, railway station, bus stands, schools, and so on. The portable shelters are demanded of the customers of various industries.

We build different types of shelters like defense shelter, emergency shelter, prefabricated hut, night shelter, telecom shelters and many more. The shelters are well constructed with a smooth finish. It is made from environmentally friendly material. It is re-locatable and expandable. The shelters are thermally insulated, which makes it comfortable in nature.
The public is attracted to the shelters because of its aesthetic appeal and visuals. The lightweight roofing sheets allow the building of modular rooms of various sizes. The best part about such shelters is that it can be easily dismantled, enlarged and relocated to various other locations. It has rugged construction which makes it durable in nature.

The major advantage of prefabricated shelter is that it enables financial savings. It can be made in all budgets as per the range of the customers. The manufacturers often get large discounts on prefabricated material which low down the cost of a construction project. It can be used in different spaces in it gets blend in almost at any place. The shelter is built in a controlled manufacturing environment which ensures that it is made up of uniform quality. The hard work and craftsmanship of labor, ensure the overall quality of the structure. The precise machine equipment is used to ensure the conformity to building code.

The prefabricated shelters are very commonly used in the following areas:
1- Project office sites
2- Slum rehabilitation
3- Police, military and paramilitary camps
4- Education and healthcare institutions
5- Places where permanent construction is not allowed

The industrial prefabricated shelter suppliers put the best of their efforts in providing the best quality products at the utmost cost-effective rates. There is a huge demand for such shelters, owing to their uses and benefits. The shelters are made from high-quality raw material, sourced from the most authorized vendors in the industry. These shelters are widely used as industrial sheds. All the shelters are made in accordance with the prescribed quality standards and the guidelines. These are highly embraced for their sturdiness and long life span.

Thus, it can be concluded that industrial prefabricated shelters are irreplaceable and the dealers dealing with it are earning huge revenues.
This entry was posted on April, 23, 2020 at 16 : 04 pm and is filed under Prefab Shelter. You can follow any responses to this entry through the RSS 2.0 feed. You can leave a response from your own site.